MaltMUN is a non-partisan NGO lead by youths for youths. Our aim is to foster excellence in youths through debate,
public speaking, and negotiation. If you are a young Maltese person aged between 16 to 30 with a
passion for public speaking, MaltMUN is the place for you! Join us now!
MaltMUN is the first official youth NGO of its kind in Malta. It commits itself primarily to training and preparing youths to attend and actively participate in Model United Nations conferences abroad. MaltMUN's principal goal is to foster excellence amongst youths through participation in MUN conferences. The Society is  committed to investing in its members' personal development and leadership skills, whilst embracing the spirit of the United Nations. 
Throughout the year, MaltMUN organises various events that aid participants to hone various skills such as public speaking, speech-writing, debating, negotiation, and compromise. 
Apart from attending international conferences, the Society has also organised numerous successful local conferences. The success of this inaugural edition of MaltMUN led the local office of the European Parliament to encourage the Society to submit a bid for consideration for the Charlemagne Youth Prize 2016. This is an award for projects run by and for youths who actively participate in European development. MaltMUN went on to be recognised as the National Winner of the Prize.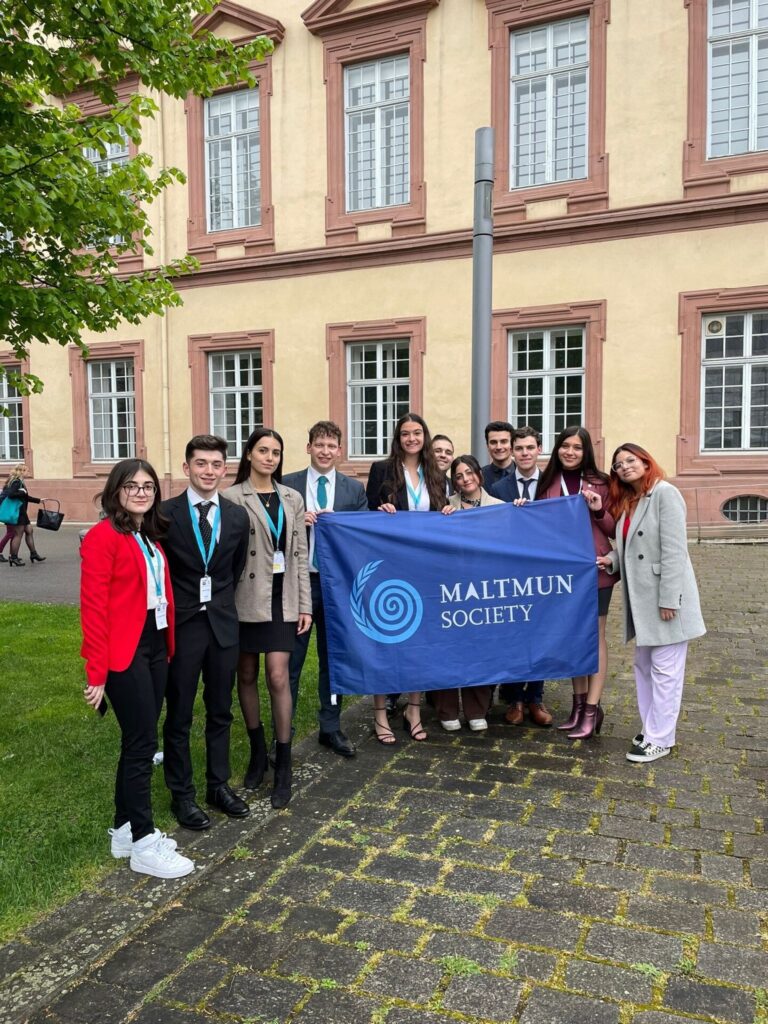 Every year our dedicated conference managers create a one-of-a-kind conference with the aim of fostering excellence amongst youths through the discussion of different prominent subjects.
International Conferences
Throughout the year we offer young people multiple opportunities to join our delegation in international conferences. Each delegate has the opportunity to choose the committee which interests them most depending on their experience in MUNs.
Throughout the year we organise numerous seminars dealing with various topics. Our speakers for our seminars are always professionals in the related field. The aim of the seminars is to raise awareness and educate young people on different subjects.
Fostering Excellence
We offer numerous seminars on different topics to help our members in their studies and personal development. We also offer training to hone our members' speech-writing and public speaking skills prior to any debating event.
Personal Development
We do this through the honing of particular skills such as debate, compromise, advocacy, and speech-writing
Honing Leadership Skills
In our debating events, we give everyone the opportunity to take charge and lead their team
Become a MaltMUN member for great benefits!
This year, a MaltMUN membership comes with several benefits such as the addition to a group chat and monthly newsletters where members get early access to our events and international opportunities. Members also get to attend our events for FREE or at a cheaper price.